Meet the Leadership Team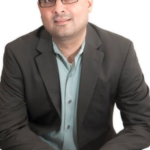 Varun Sehgal
Chief Operating Officer
Varun Sehgal is Founder and Chief Operating Officer of Beyond Barrier Consulting. He is a multi skilled executive with extensive, global Information Systems, Operations, Strategy and Business Transformation experience.
He spent 18 years at Coach, Inc. most recently as Senior Vice President – Business Transformation. Previously he was also International CIO and led all global retail, ecommerce and marketing systems at Coach, Inc. He has an in-depth understanding of global retail and supply-chain businesses and all aspects of technology to help successfully deliver cross-functional and global solutions. Varun received his BSc. in Computer Science from Purdue University.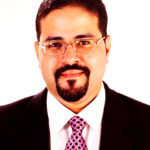 Arvind Sood
Chief Marketing Officer
Arvind is the co-founder & CMO of Beyond Barriers Consulting. He is a Business Transformation / Change & Operations Executive with Pan-Asian Operations and General Management experience, with a proven track record at:
• Translating conceptual models into specific growth strategies by planning/executing multi-faceted regional strategic initiatives.
• Running successful business operations with P/L responsibility.
• Establishing operational excellence models within culturally diverse environments.
• Skilled in all phases of program/project life cycles (from initial feasibility analysis and conceptual design through implementation and enhancement).
• Entrepreneurial leadership style with highly effective planning, organizational and communication skills.
• Extensive experience in service delivery, operations, process re-engineering and business development in highly competitive environments.

Rajat Bhakhri
Executive Advisor
Rajat is the founder of Aeturnum, an award winning US based IT solutions company that works closely with tech startups.
He hails from a data warehousing background and has designed key systems for the finance, retail, telco and software products industry. Prior to founding Aeturnum, Rajat provided consulting services for both startups and Fortune 500 companies including Putnam Investments and American Cyanamid. Rajat is an Electrical Engineering graduate from Purdue University.